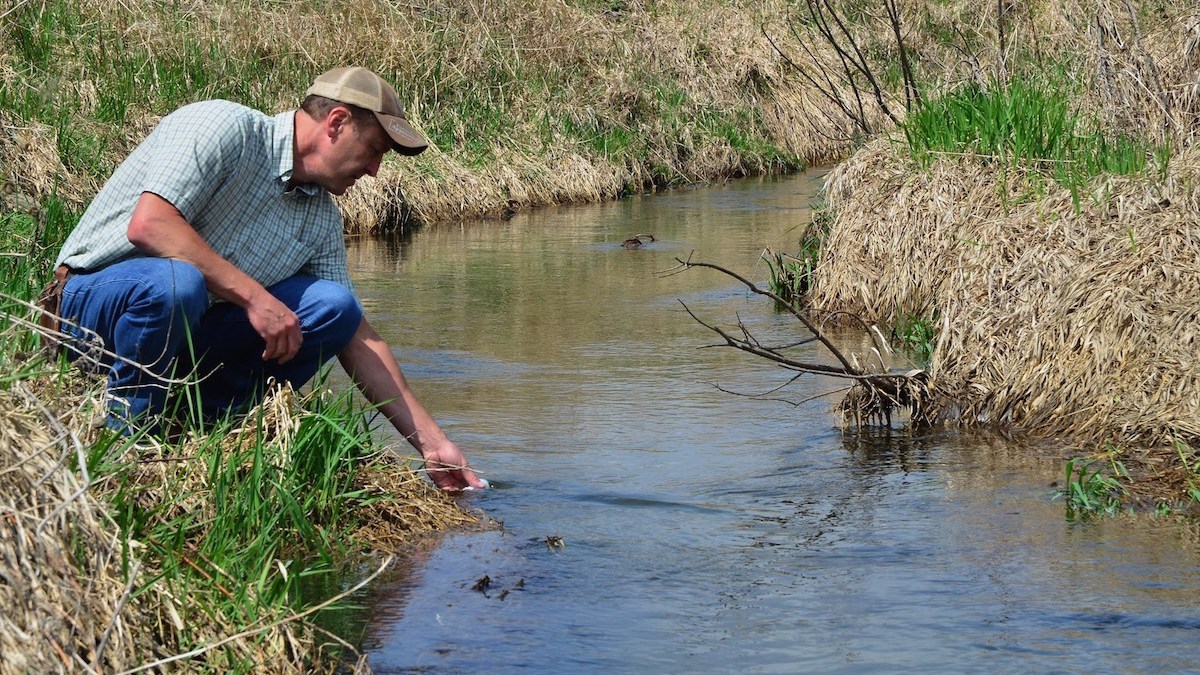 Chad Ingels | Facebook
Chad Ingels of Randalia, a farmer hailing from Northeast Iowa and father to three children, recently announced his campaign for a seat for the Republican nomination in Iowa House District 64.
This district covers most of Buchanan County and the southern half of Fayette County.
The seat that he is running for is currently held by Bruce Bearinger. Bearinger is a Democrat who had originally been elected to his position in 2012. In that last 2018 election, Bearinger faced no opposition from either Republicans or Democrats. The seat and district has been heal by the Democratic party since 2002.
However, times are changing, and candidate Ingels sees the timing for his campaign announcement as ideal and necessary to address the issues the district faces.
"Now just seems like the right time," Ingels said. "I am running because I can offer some unique perspectives."
The issues and priorities that Ingels' is focused on are the improvement of water quality efforts, pre-K-12 education, and how the state handles Medicaid. These issues are personal for him due to his profession as a farmer and his family life.
"My wife and I have two children who have Down syndrome who are served by Medicaid," Ingels said. "I believe my experience as a parent can be beneficial to making it even better in the future."
In a press release, Ingels spoke about his unique qualifications regarding the issue of water quality efforts and agriculture. Aside from being a farmer, Ingels has bachelor's and master's degree in agriculture from Iowa State University. In addition to his education, Ingels has also worked as a watershed specialist with Iowa State University Extension from the years of 1999 up to 2016.
Ingels is also the proud founder of ClearWater Ag Strategies, which is a company that assists farmers in achieving compliance with manure management regulations in the State of Iowa. To add to the list of accolades, Ingels served on the Iowa Environmental Protection Commission from 2013 to 2018 and served his last two years as its chairman.
In 2018, he ran against Mike Naig for the office of Iowa Secretary of Agriculture, however, he was defeated by Naig in the primary election. During his campaign he pointed out that Iowa's "current, voluntary approach to improving water quality is the right one." As opposed to taking a forced, regulatory stance on the situation.